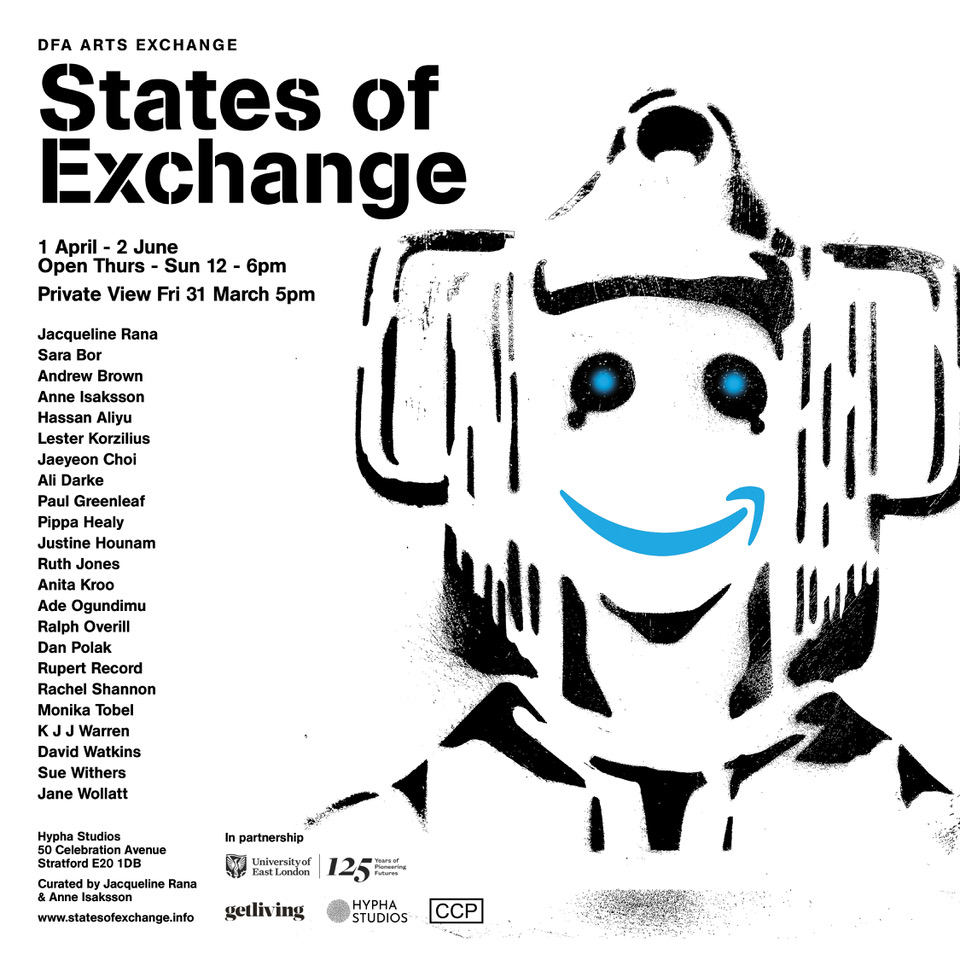 Another fantastic PV coming up in London at 50 Celebration Avenue, Stratford E20!
DFA ARTS Exchange Present 'States of Exchange'
Curated by Jacqueline Rana and Anne Isaksson
Private View 31st March 5-9pm
States of Exchange is an exhibition that explores social interaction through place, memory and time. Reflecting on relations between cooperation, exchange, inequality, power and status.
In partnership with @wearegetliving States of Exchange is open from 1st April – 2nd June 2023, Thursday – Sunday 12-6pm
Participating Artists:
Jacqueline Rana, Sara Bor, Andrew Brown, Anne Isaksson, Hassan Aliyu, Lester Korzilius, Jaeyeon Choi, Ali Darke, Paul Greenleaf, Pippa Healy, Justine Hounam, Ruth Jones, Anita Kroo, Ade Ogundimu, Ralph Overill, Dan Polak, Rupert Record, Rachel Shannon, Monika Tobel, K J J Warren, David Watkins, Sue Withers, Jane Wollatt
Supported and facilitated by Hypha Studios and Get Living
Contact:
Jacqueline Rana — [email protected]
Anne Isaksson — [email protected]